The Joint technical Secretariat for IPA CBC Programmes Montenegro-Albania and Montenegro-Kosovo in cooperation with the European Integration Office of Montenegro, Ministry of Finance of Montenegro – Directorate for Finance and Contracting of the EU Assistance Funds (CFCU) and Ministry for Europe and Foreign Affairs of the Republic of Albania organized two three-day Project Cycle Management (PCM) trainings as part of capacity building activities before the launching of the Second Call for Proposals within IPA CBC Programme Montenegro – Albania 2014-2020.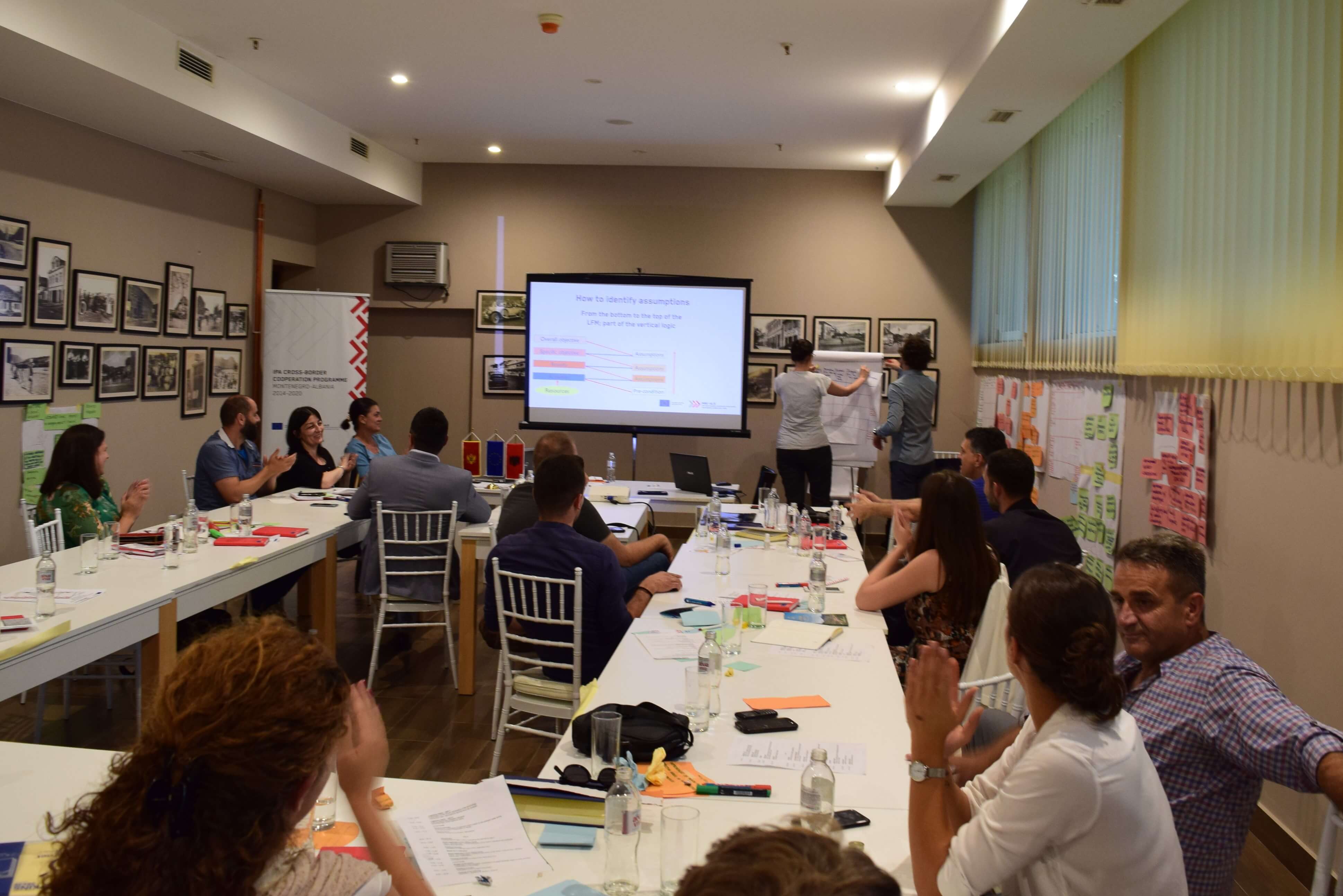 In the period from 20 – 22 June, the PCM training was organized in Montenegro, in Berane and from 27 – 29 June 2018 in Lezha, Albania. A total of 34 participants were actively participating in the training and represented institutions, municipalities and NGOs from the programme area.
Within the three day trainings in Berane and Lezha the participants had the opportunity to learn the Project Cycle Management basics through practical work, examples, group discussions and questions and answers.  Additionally, through group exercises, participants have been trained to develop Logical Framework Matrix and to use those information in order to complete relevant parts of the Application Form.
The trainings provided are part of the Technical Assistance to the IPA CBC Programmes Montenegro – Albania and Montenegro – Kosovo funded by the European Union.